Mobil Green Cell®
Our portable phytotron solution!
A problem of covered surface to welcome new growth chambers, a punctual need, a multi-site investment: the Mobil Green Cell®, or portable phytotron, designed by specialists of refrigerated container and plants growth chambers is your solution, to purchase or lease.
The Mobil Green Cell is made to overcome a lack of available space in a building, a temporary increase in research activity, or to install crops in the field, or even get atthe other side of the world a growth chamber within four months.
Integrated into a 20, 30 or 40-feet High Cube container, the portable phytotron is initially fully configurable: both in terms of surface split between technical room and climatic chamber, as well as for its functionalities and characteristics. All functions and capacities of growth chambers are available in Mobil Green Cell®.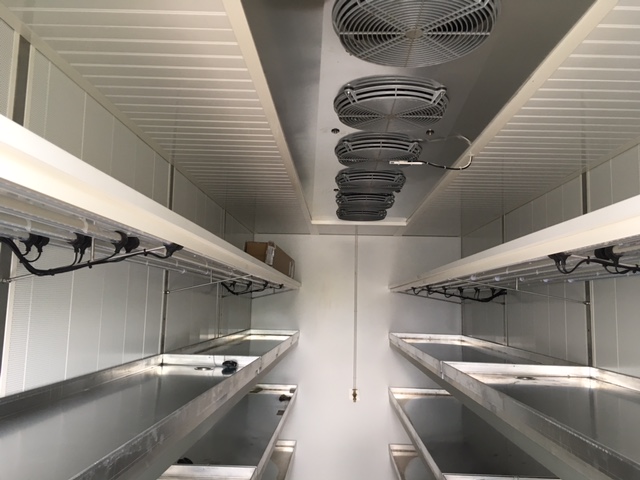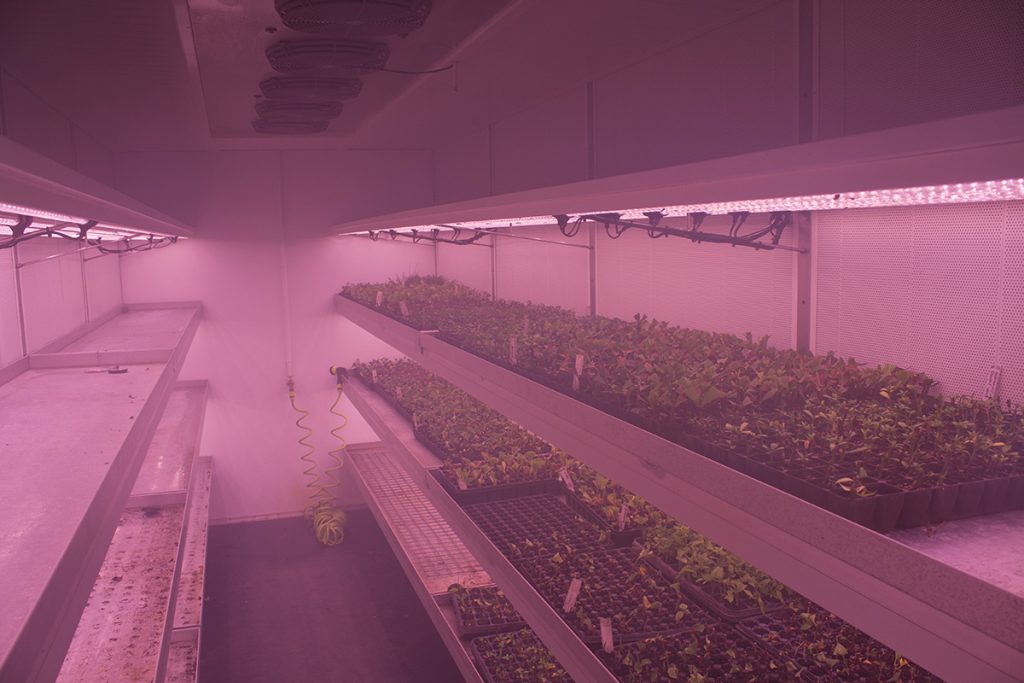 The second characteristic of this innovative equipment is its Plug and Play finish: on the spot, the portable phytotron only requires a hard water supply and an electrical standby: the refrigerating, osmosis water productions are integrated into the technical room. The complete factory test (transportable culture chamber + chiller + reverse osmosis unit) guarantees an autonomous commissioning within a few hours.
A remote control of the installation is proposed, allowing STRADER to ensure a remote maintenance, a support for programming the piloting ranges or a remote program evolution.
Finally, the portable phytotron is designed in such a way that the transportability capacity of the container is preserved. Transported as a container, the mobility of Mobil Green Cell® is ensured at low cost all over the world.