Customized Walk In Growth Chambers
The control of your climatic parameters for your medium and large scale tests, adapted to your dimensional constraints !
Chambers for vernalization, germination, plants tests, growth, storage of seeds, incubators, … from a few square meters to several tens, we know how to design your custom-made phytotrons in a concern of ergonomics for the users and optimized energy efficiency.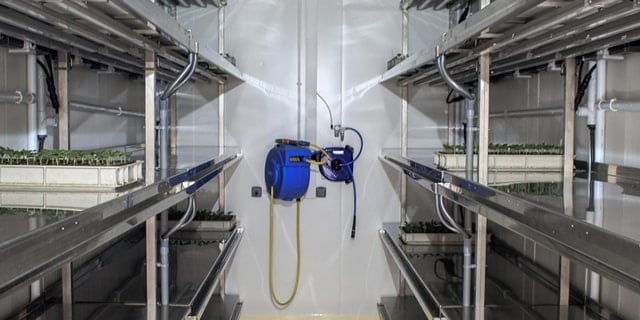 These laboratory growth chambers may adapt to all levels of containment from C1 to C3, including overpressure or depression control, incoming or outgoing air filtration, liquid effluents treatment, material adaptation for the compatibility with disinfection treatments …
Controlling climate, hygrometry, air velocity on plants in respect of the targeted ranges and spatio-temporal homogeneity are the first key characteristics of our walk-in chambers.
The spectacular and continuous technological evolutions of the LED lighting gives us the opportunity to each time offer the photosynthetic solution fitting with each phytotron need. Intensity and homogeneity are validated through lighting simulations. The spectrum is adapted to the carried out research. The intensity can be fixed or variable, controlled in 0 -10 V.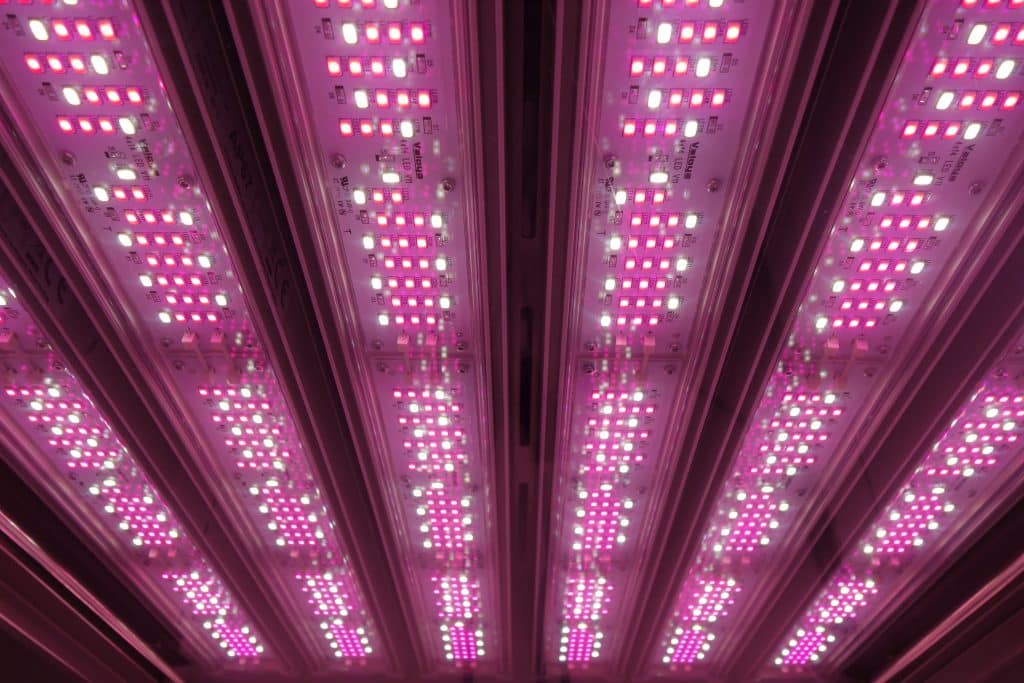 The fixed or mobile crop support system has a wide variety of non-corrodible materials with different  weight capacities per m2. Shelves can collect percolates, and be equipped with automatic irrigation system.
The growth chambers regulation takes into account the control of all the parameters with two ranges per day as standard and up to 24 on demand. It can be connected to any BMS or Phytronic Premium STRADER supervision.
Each customized growth chamber is fully tested at the delivery. The climatic and luminous performances and homogeneity are controlled at each extreme point of their range. The capabilities of the phytotron can also be controlled by a COFRAC accredited laboratory.